Paradise in Pacific Hills
Paradise in Pacific Hills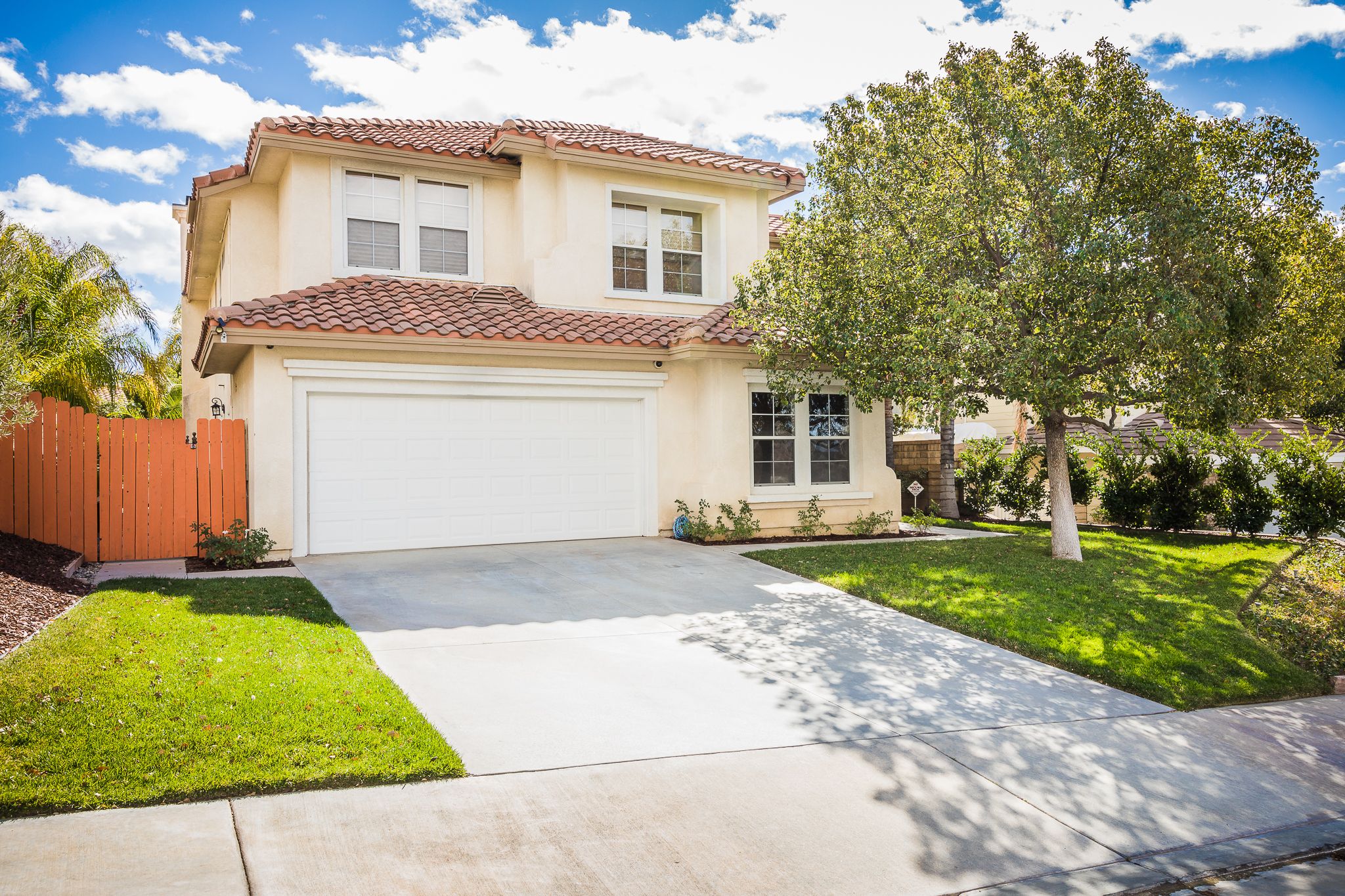 Welcome to 23056 Lowridge Place, Santa Clarita
Nestled in the foothills of Santa Clarita, this beautiful home located at the top of a street is just waiting for you. This neighborhood is highly desired due to its location and panoramic views of the valley. This home is move-in-ready with solar which is billed monthly for all the power the system produces. This home will not last long on the market.
Priced at $789,000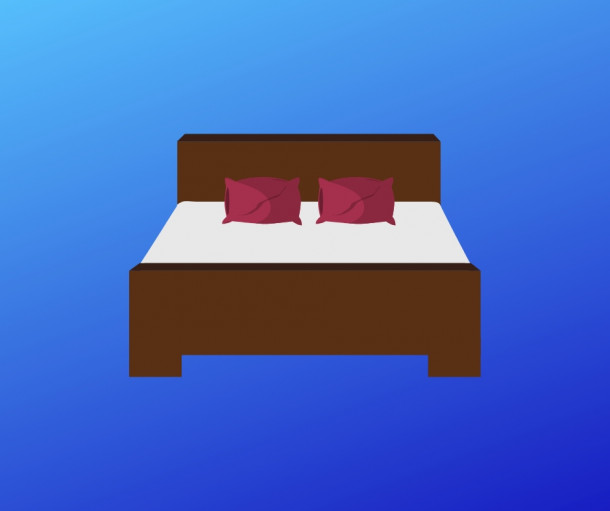 5 Bedrooms plus Bonus Room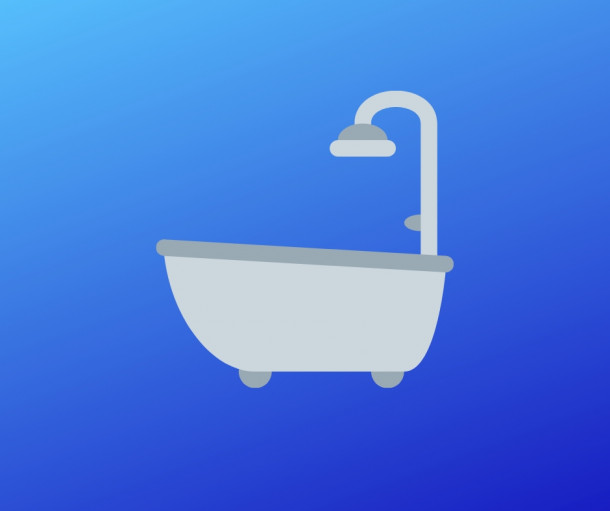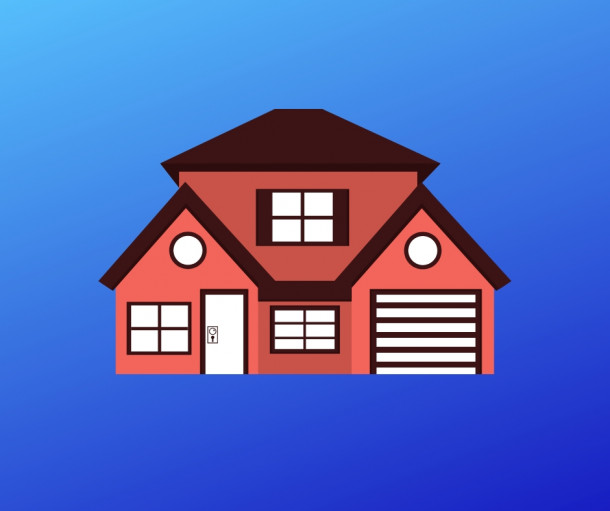 Panoramic Views
Natural beauty surrounds this highly desired neighborhood. Enjoy the majestic views from your balcony as you relax and take in the captivating views.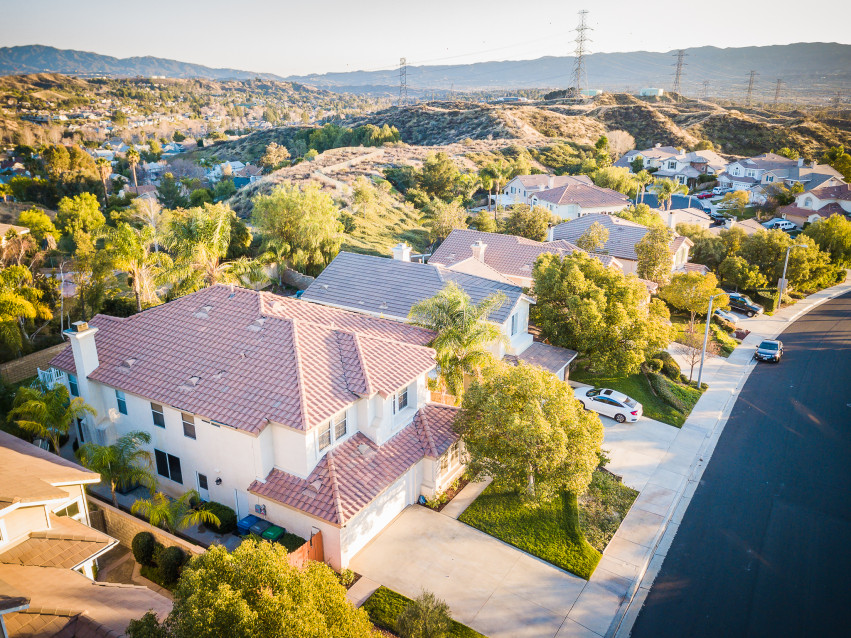 Stunning Kitchen
This home offers great space with 3123 sqft that is truly updated to where you can move in with no worries. The open floor plan offers a gourmet kitchen with enhanced quartz countertops and stainless steel appliances.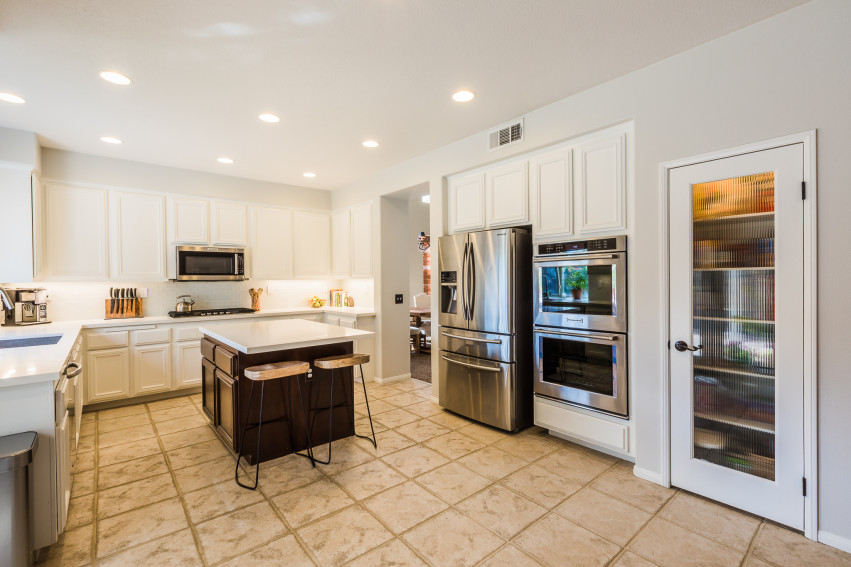 Entertainer's Backyard
If you are looking to entertain, look no further. This private backyard hosts an inground pool, covered patio with lush landscaping begging you to stay and enjoy the space. Heard of a stay-vacation, this backyard will make you feel like you are on vacation without leaving the comforts of your own home.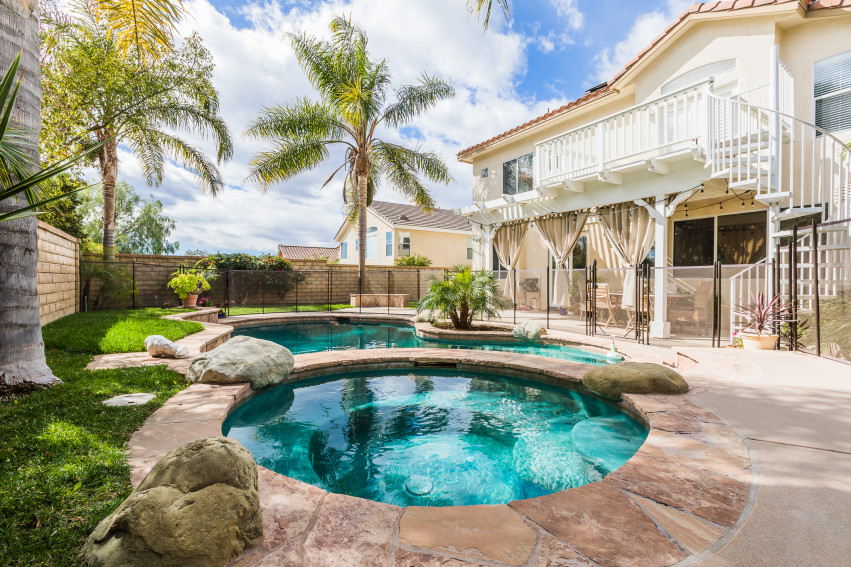 Master Ensuite
The master-ensuite offers spaciousness to create your own private oasis.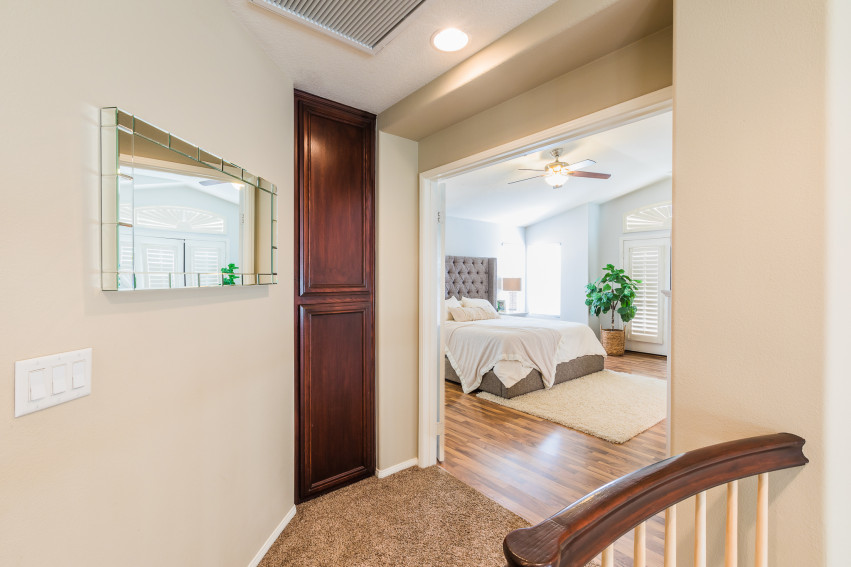 Living Space
As you enter this home, you are immediately greeted with high ceilings, sunlight streaming in, and warmth. The living room with a cozy fireplace has direct access to the Kitchen, a feature that is highly desired by many. Intermingle with family while cooking dinner and enjoying the openness of this home.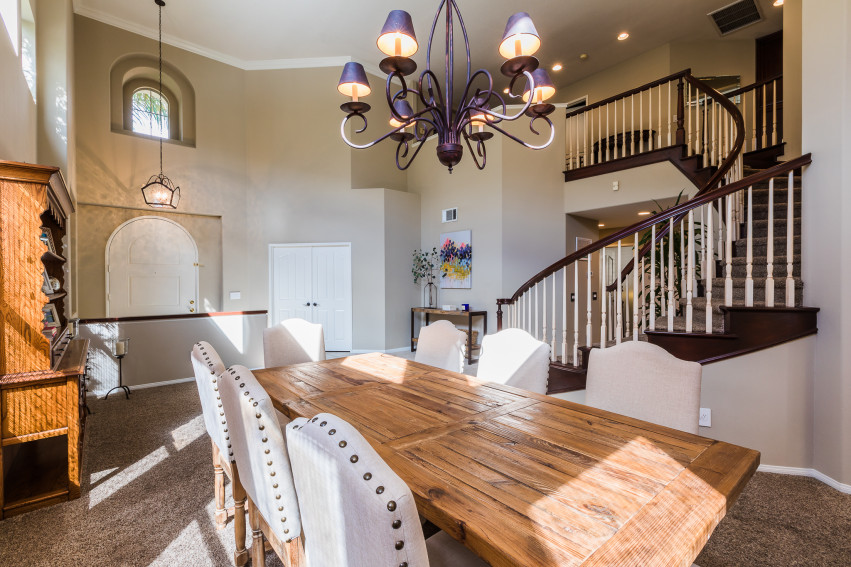 Downstairs Bedroom plus bonus room
1 bedroom and bonus room is located in the main area of the home downstairs, while the 4 main sleeping rooms are located upstairs.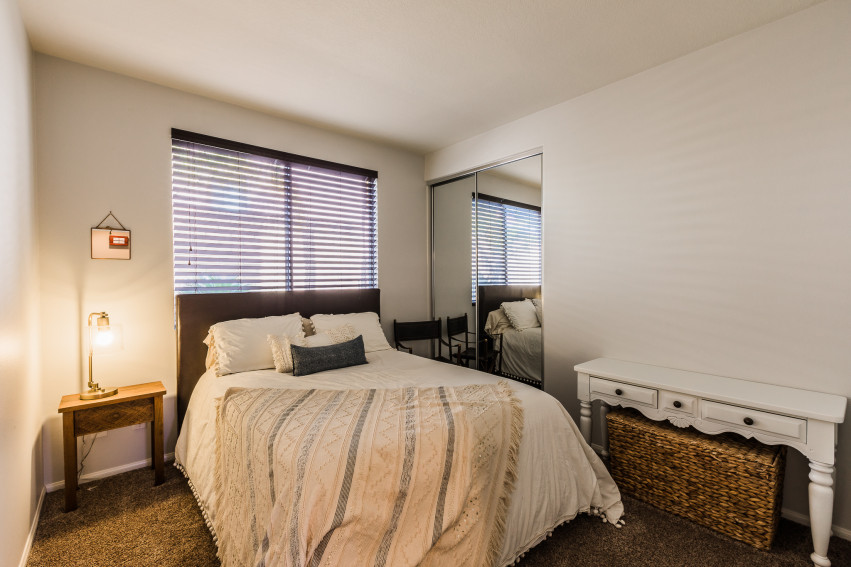 What our clients have to say
My husband and I are still pinching ourselves
My husband and I are still pinching ourselves as we write this from our new home that Eddy and Oscar helped us find and close on during the *insanity* of the pandemic housing market.
I can't imagine how many conversations these guys have had with nervous and inexperienced homebuyers like us, but they were so incredibly patient, communicative, and knowledgeable from our first conversation until well past our closing date that it truly felt like we were their only client (we absolutely were not - these guys are busy!)
They spent a ton of time educating us on each stage of the home buying process, patiently explaining lingo, and answering every question we had (even the ones we lobbed over at 10pm...). Beyond sourcing options day in and day out, they also made themselves available to us on our schedule to go view them which was so appreciated.
When you're looking for an agent, I don't think the importance of network connections can be overstated. Eddy and Oscar's industry relationships (plus, let's be real, their cutthroat competitiveness) were absolutely the reason that we were able to close on our dream house in a neighborhood we love - nobody else could have done it.
We're so grateful to them for making homeownership possible for us, cracking us up along the way, and for going to bat for us like we were family.
If you've read this far I think you could probably guess that these guys will be our agents for life - we cannot recommend them enough!!
They really listened to us and worked hard to find a good fit.
Anyone who has bought and/or sold a house knows that the process can be stressful. When my husband told me he was ready to sell our house in 2021 during a pandemic I was not on board. He had me "just listen" to Eddy about the market. I obliged. Eddy assured me that we would place a contingency in our sales contract stating sale is only valid once we have found and had an offer accepted on a new home. After a few days of contemplation, our home was listed.
We only had to be out of the house for one weekend of showings. By Monday we had multiple offers. Before the end of the week we accepted an offer that far exceeded our asking price. Eddy and Oscar took us to many homes trying to find one that would check the boxes for our family dream home. They really listened to us and worked hard to find a good fit. Once we found, "the one". they worked their magic and helped us negotiate a solid offer. It was accepted first round!
After that they coordinated everything to meet deadlines for inspections - working both sides, our home sale & new home purchase. They were always available when we had questions and truly calmed our nerves during a highly stressful transition. I cannot speak highly enough in regards to their work ethic, knowledge of real estate, and passion for what they do.
By the end of the process I feel honored to call them, our friends. They truly care about their clients and will exceed your expectations.
Eddy and Oscar were kind, caring and empathetic.
I used Eddy and Oscar to sell my parents' home after I moved them to an assisted living facility. As a military spouse I have extensive experience moving, but not coordinating a move with downsizing and selling a house. It was a somewhat traumatic transition for a variety of reasons and Eddy and Oscar were kind, caring and empathetic. They used their extensive real estate knowledge to advise me on move timelines, POA/trustee issues and the psychology related to pricing a house to maximize our profit, with an accepted offer $70,000 over asking price. They worked tirelessly to coordinate the sale so I could complete the majority of the sale virtually. And, their unrelenting support and humor were invaluable during this 'hot mess' of a transition. I would recommend Eddy and Oscar without reservation.