"Staycation"
(a portmanteau of "stay" and "vacation)
The beginning of summer is coming and starts the rush to make your summer plans, booking airlines and hotels. Many families these days are forgetting the stress of traveling and opting for a "staycation". The purpose of a staycation is to make it feel as much like a vacation without leaving the comfort of your own home.
According to AAA, the average North American vacation will cost $244 per day for two people for lodging and meals. This figure can quickly double with a family of 4 or more. Planning a staycation can save you money and help avoid all the stress of traveling.
Living in Ventura County , makes having a staycation possible with many adventures waiting for you to explore.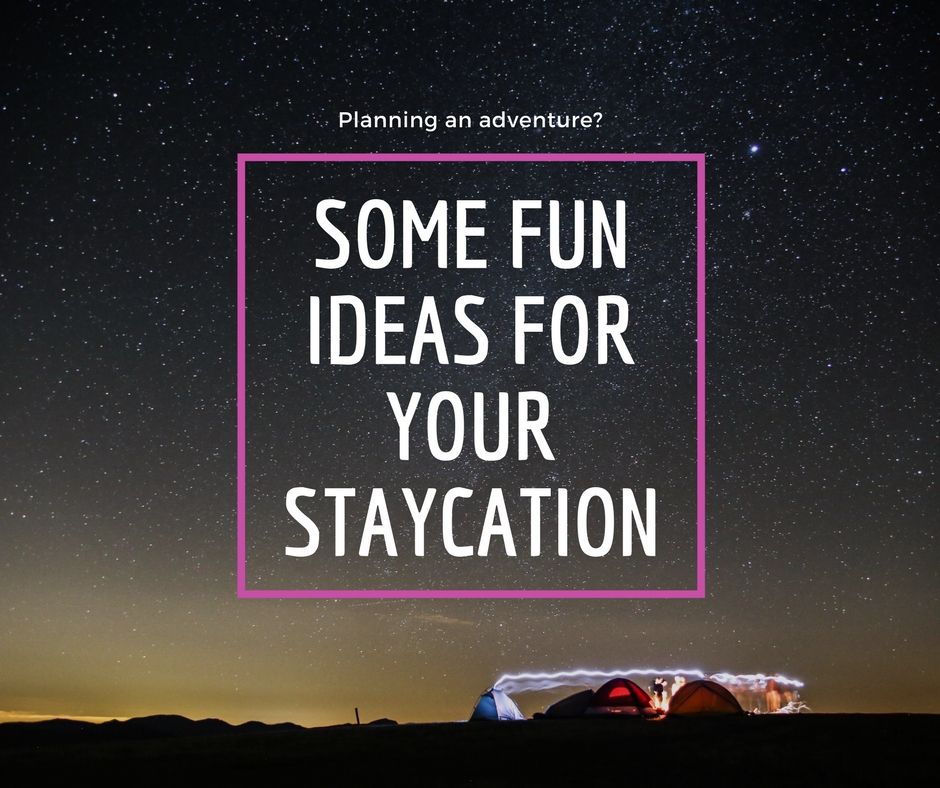 Plan a camp out in your backyard - Camping doesn't have to be in the dirt with a ton of work, planning a campout in your backyard sleeping under the stars can be both fun for the kids and a lot less work for the parents.
Plan a family hike - From the Santa Monica Mountains, trails of Newbury Park and Thousand Oaks, Simi Hills and Ojai... Ventura County is the perfect place to spend the day hiking. Click here for a list of hiking trails in Ventura County.
Visit a National Park - The Channel Islands National Park encompasses five remarkable Islands. It's the perfect place to enjoy quite uninterrupted time with the family, hike, camp, snorkel, bird watch and just relax. For more information about Ventura County's Parks click here.
Visit a local theater - Check out a show at one of our local theaters. Between Simi Valley Cultural Arts Center, Thousand Oaks Civic Arts Center and the Cabrillo Music Theater, we have many options for you and your family.
Plan a family board game night - Enjoy a fun family night without leaving the house.
Visit a local library - Simi Valley Library offers a ton of free activities for children from Tiny Tots story time, Lego Place, Crafty Saturdays, Waggin Tails and Bark buddies.
Plan a bike ride - Get your helmets out and enjoy the beautiful weather and scenery of Ventura County. Here is a list of family friendly bike trails for you to enjoy with our family.
Visit a Zoo - The Los Angeles Zoo and Santa Barbara Zoo are perfect day adventures not to far from home.
Try Geocaching - Geocaching is a real-world, outdoor treasure hunting game using GPS-enabled devices. Participants navigate to a specific set of GPS coordinates and then attempt to find the geocache (container) hidden at that location.
Play a game of bowling - Sign up with Kidsbowlfree.com to enjoy free bowling for kids during the summer.


We have hand picked some homes located in Simi Valley currently for sale that would make your staycation feel like you were at a resort. Check out some of our favorite backyards in Simi Valley:
According to the Census Bureau 1 of 6 Americans move each year and the average American moves 11.7 times in their life.
If you are looking for a "resort style" home or just a place to call home... we can help. Buying and selling can be stressful and exciting... we take pride in finding our clients the home of their dreams. If you are thinking about upgrading or moving and would like a free home report, we would be happy to send one out to you. If you would like to search more homes, click here.
Whether you have an amazing vacation planned for the summer or planning a staycation.. we hope that this Summer brings you lots of fun and family time.