Splashing in your pool may just make you a healthier person...
According to The United States Water Fitness Association , Swimming is an ideal way to stay in shape, release stress and have fun. Swimming is perfect for your mental health and physical health.
Benefits include:
Improved flexibility and strength - You are only bearing 10% of your weight when you swim due to the buoyancy of water. This low impact provides less strain on bones, joints and muscles.
Builds up endurance - Studies have shown that water is more denser than air, so moving through the water puts more external pressure on your limbs than out of water training, thus making swimming a great way to build endurance than other exercises that are outside the water.
Increases muscular flexibility - The resistance of water can be 44 times greater than air making it harder to move through, making swimming ideal for building muscle and increasing flexibility. Swimming strokes require that you reach, stretch, twist and pull yourself through the water.
Muscular balance - Swimming uses all the the main muscle groups.
Heart muscle becomes stronger - Swimming is a great form of cardiovascular exercise. It's also shown to control blood sugar levels, lower blood pressure and reduce levels of bad cholesterol in you body.
Improves the physique - Swimming can burn up to 367 calories after just 30 minutes.
Increases circulation - According to new research, swimming can help decrease inflammation, which reduces the the fatty build up in the arteries.
4000 swimmers that were studied stated, they felt less tension, depression and anger when they had been swimming. The results were consistent no matter what type of swimmer they were.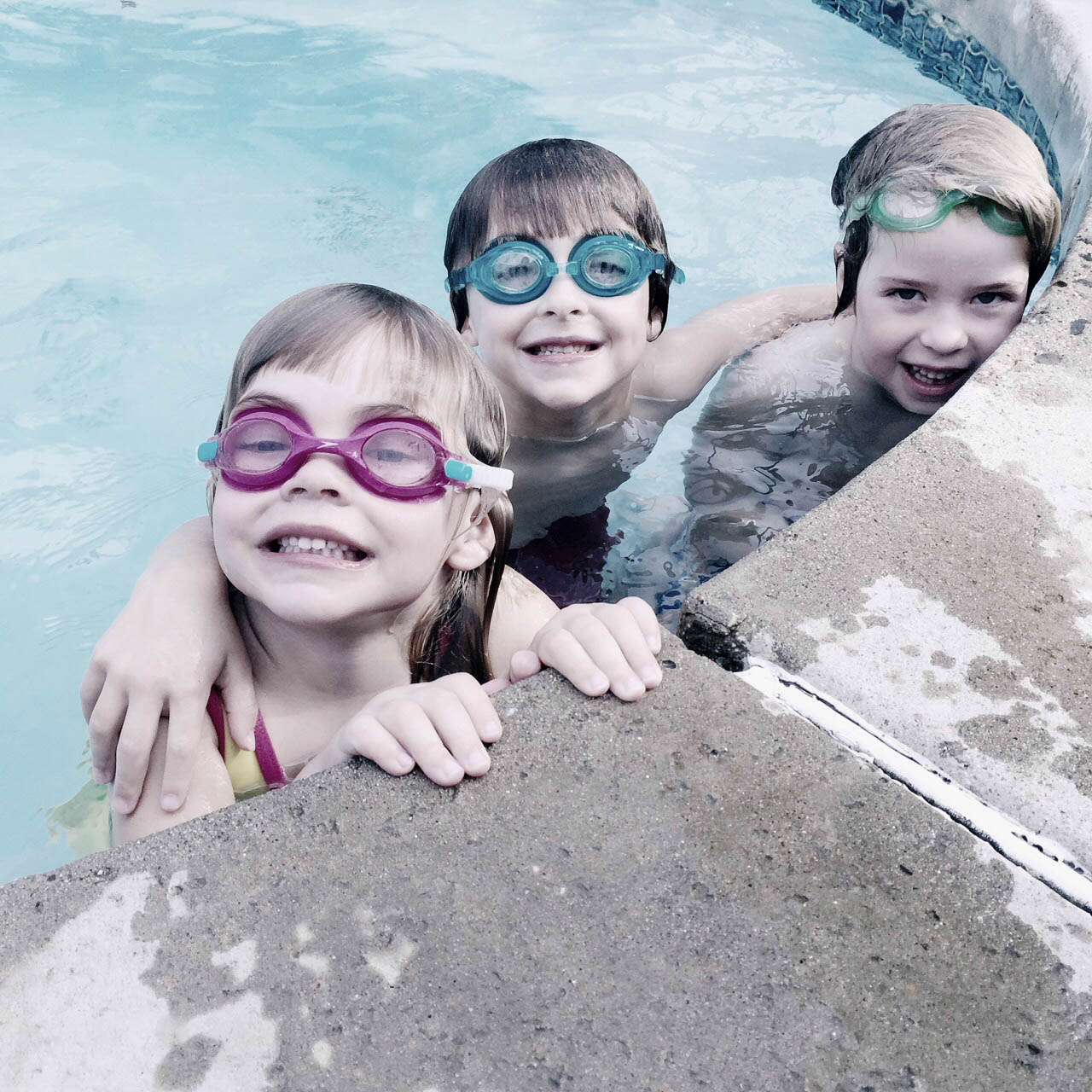 Swimming has also shown through studies to help aid children with Asthma. Not only was swimming found to reduce Asthma symptoms, but results continued throughout the year.
Houses with pools can provide many benefits to your health, but according to the CDC children between the ages 1 to 4 are at the most risk for drowning. There are a lot of options for swim lessons that are local including Simi Valley Aquatic Center, YMCA, Simi Valley Park and Recs and Daland Swim School.
Before buying home with a pool, you'll want to do your research on the costs of maintaining the pool. A pool can bring a lifetime of memories, fun and great health benefits but can also at times be costly.
If you are thinking about buying a home with pool, feel free to contact us for more information about what you need to know before owning a pool.
Here is a list of active homes for sale that have pools:
| | |
| --- | --- |
| [MLS:217006200] | $545,000 |
| [MLS:217005151] | $549,900 |
| [MLS:217006898] | $549,900 |
| [MLS:217007692] | $549,900 |
| [MLS:217007713] | $639,000 |
| [MLS:SR17119717] | $639,900 |
| [MLS:217007651] | $649,900 |
| [MLS:SR17121275] | $656,900 |
| [MLS:SR17131362] | $661,000 |
| [MLS:SR17142598] | $699,999 |
| [MLS:SR17043316] | $735,000 |
| [MLS:217006285] | $779,000 |
| [MLS:217007132] | $795,000 |
| [MLS:217002029] | $799,000 |
| [MLS:217006962] | $799,000 |
| [MLS:217007422] | $800,000 |
| [MLS:217007232] | $869,900 |
| [MLS:SR17139414] | $879,950 |
| [MLS:217007492] | $895,000 |
| [MLS:217005701] | $930,000 |
| [MLS:217007020] | $945,000 |
| [MLS:217006521] | $975,000 |
| [MLS:SR16036839] | $998,480 |
| [MLS:217001491] | $1,009,888 |
| [MLS:217006875] | $1,099,000 |
| [MLS:217007683] | $1,099,900 |
| [MLS:217006441] | $1,100,000 |
| [MLS:217006446] | $1,100,000 |
| [MLS:217005686] | $1,129,000 |
| [MLS:217006980] | $1,149,000 |
| [MLS:217007456] | $1,149,950 |
| [MLS:SR17129892] | $1,195,000 |
| [MLS:17239412] | $1,199,000 |
| [MLS:217005006] | $1,249,950 |
| [MLS:SR17099833] | $1,299,000 |
| [MLS:SR17109883] | $1,485,000 |
| [MLS:SR17124481] | $1,488,000 |
| [MLS:217002328] | $2,795,000 |