Your Open House List & VIP showings to Runkle Canyon!
Happy Saturday!
It is insane how fast this time of the year flies by...Thanksgiving is over and BOOM!!! Hanukkah and Christmas are here at your door step!
The Eddy Milanes Group has been given VIP access
to the new home development in
Simi Valley
Arroyo Vista at the Woodlands built by KB homes (AKA Runkle Canyon)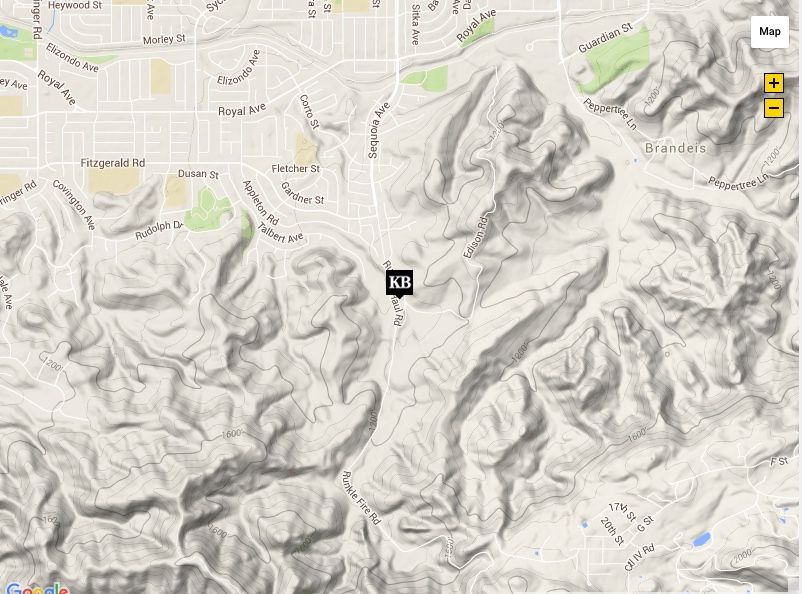 There are a total of 6 floor plans - Price ranges are estimated to be around $660,000 to $810,000. Total price can be higher depending on model choice, lot choice, and home upgrades.
Check out the floor plans: https://bit.ly/ArroyoVistaFloorplansSimiValley
We would love to represent you guys with this purchase. I spoke with the sales office and we are able to give you a private showing Saturday or Sunday.
Their preference is that you are able to purchase these new homes as non-contingent buyers (meaning you do not have a home to sell)
If you are interested in viewing these homes, please give us a call!
Appointments are required this weekend and all appointments must be accompanied with us in order to sign you in and register you at their sales department - these steps are typical for any new developments, it's been a while since we've had a new development open in Simi and these properties are primed to sell fast!
To set up an appointment please reach us at 818-856-0809 or let us know what time works best here: https://bit.ly/LetsTalkRealEstate and we will do our best to make the appointment at the time you've requested and confirm with you as soon as possible!
Now...Your Open House List for December 5th & 6th.
Find Open houses for Central, East, West Simi Valley and Moorpark.

As of this mornings realtor report, there are a total of 74 open houses scheduled. ( 21 Open Houses on Saturday, 53 Open Houses on Sunday)
If you have any questions about these homes or need some help finding your first home or your next home. We are here to help!


We appreciate all the referrals you guys have sent us! Our business is based on your word of mouth and we are very grateful here at the Eddy Milanes Group.
OPEN HOUSES LIST FOR SATURDAY December 5th, 2015
Central Simi Valley
11:00pm to 2:00pm $749,000
12:00pm to 4:00pm $655,000

1:00pm to 4:00pm $589,000

1:00pm to 4:00pm $634,000

1:00pm to 4:00pm $639,900
1:00pm to 4:00pm $874,950

East Simi Valley
11:00pm to 3:00pm $375,000
1:00pm to 4:00pm $520,000

1:00pm to 4:00pm $569,000

West Simi Valley
1124 Tivoli Lane #151, Simi Valley, 12:00pm to 4:00pm $257,500

12:00pm to 4:00pm $495,000

1:00pm to 4:00pm $549,900

1:00pm to 4:00pm $698,000

1:00pm to 4:00pm $699,950

Wood Ranch
12:30pm to 4:00pm $743,000

1:00pm to 4:00pm $655,000
1:00pm to 4:00pm $729,000

1:00pm to 4:00pm $869,000

1:00pm to 4:00pm $944,900

Moorpark

13353 Pembury Court, Moorpark - 12:00pm to 4:00pm $539,900
1:00pm to 3:00pm $684,500

1:00pm to 4:00pm $865,000

OPEN HOUSES LIST FOR SUNDAY December 6th, 2015
Central Simi Valley
12:00pm to 4:00pm $474,900

12:00pm to 4:00pm $655,000

1:00pm to 4:00pm $279,950

1:00pm to 4:00pm $455,000

1:00pm to 4:00pm $465,000

1:00pm to 4:00pm $480,000

1:00pm to 4:00pm $514,950

3069 Sleepy Hollow St, Simi Valley, CA 1:00pm to 4:00pm $545,000

1:00pm to 4:00pm $559,000

1:00pm to 4:00pm $589,000

1:00pm to 4:00pm $634,000

1:00pm to 4:00pm $639,900

1:00pm to 4:00pm $649,000

1:00pm to 4:00pm $874,950

1:30pm to 4:30pm $679,900

East Simi Valley

11:00pm to 4:00pm $375,000

1:00pm to 4:00pm $315,000

1:00pm to 4:00pm $449,000

1:00pm to 4:00pm $475,000

1:00pm to 4:00pm $549,000

1:00pm to 4:00pm $559,000

1:00pm to 4:00pm $569,000

1:00pm to 4:00pm $569,990

1:00pm to 4:00pm $749,900
West Simi Valley
12:00pm to 4:00pm $698,000

12:00pm to 4:00pm $729,750

1124 Tivoli Lane #151, Simi Valley, 1:00pm to 4:00pm $257,500

1:00pm to 4:00pm $429,000

1:00pm to 4:00pm $549,900

1:00pm to 4:00pm $579,000

1:00pm to 4:00pm $699,950

1:00pm to 4:00pm $719,000

2:00pm to 4:00pm $495,000

Wood Ranch

12:00pm to 3:00pm $899,999

1:00pm to 4:00pm $489,900

1:00pm to 4:00pm $775,000

1:00pm to 4:00pm $944,900

1:00pm to 4:00pm $1,059,900

1:30pm to 4:30pm $745,000

Moorpark
13353 Pembury Court, Moorpark - 12:00pm to 4:00pm $539,900

1:00pm to 4:00pm $349,950

1:00pm to 4:00pm $560,000

1:00pm to 4:00pm $599,000

1:00pm to 4:00pm $629,000

1:00pm to 4:00pm $640,000

1:00pm to 4:00pm $709,000

1:00pm to 4:00pm $739,999

1:00pm to 4:00pm $749,999

1:00pm to 4:00pm $1,775,000

2:00pm to 4:00pm $559,000

2:00pm to 4:00pm $559,000
2:00pm to 4:00pm $684,500

2:00pm to 5:00pm $1,375,000