Your Simi Valley Open House List October 17th & 18th
Welcome to our weekly Open House List for October 17th & 18th for Simi Valley.
We appreciate all the referrals you guys have sent us! Our business is based on your word of mouth and we are very grateful here at the Eddy Milanes Group.
~ We owe our Success to YOU guys! ~Congrats to Nick & Cindy on their new home! (That was all Chris!) & we Sold our...
Posted by EddyMilanes on Friday, October 16, 2015
We are in process of expanding within the next several months. We may be asking you guys for some references. We are currently working on big things and may need additional staff.

Now to your weekly Simi Valley Open House List. Glad you guys are loving this. Thank you for sharing this blog.
Find Open houses for Central, East, & West Simi Valley this weekend.
As of this mornings realtor report, there are a total of 53 open houses scheduled. ( 18 Open Houses on Saturday, 35 Open Houses on Sunday)
Hopefully, you are able to find your dream home!

If you have any questions about these homes or need some help finding your first home or your next home. We are here to help!
Looking for a custom home report without the stalking. We are WAY More accurate than Zillow! Find out your homes value
See why people choose our services. We have over 70 plus 5-Star Reviews!
Again, Thank you for all your support and loyalty!
Cheers,
Eddy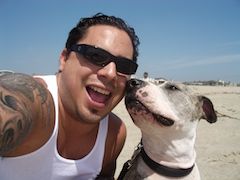 OPEN HOUSES LIST FOR SATURDAY OCTOBER 17, 2015
Central Simi Valley
1:00pm to 4:00pm $459,000
1:00pm to 4:00pm $485,000
2:00pm to 5:00pm $499,999
1:00pm to 4:00pm $519,500
2:00pm to 5:00pm $549,000
1:00pm to 4:00pm $594,999
1:00pm to 4:00pm $639,900
1:00pm to 5:00pm $709,900


East Simi Valley
1:00pm to 4:00pm $579,900


West Simi Valley
10:00am to 3:00pm $450,000
1:00pm to 4:00pm $509,000
12:00pm to 5:00pm $695,900
Wood Ranch
1:00pm to 4:00pm $589,000

12:00pm to 4:00pm $669,000
1:00pm to 4:00pm $759,000
2:00pm to 5:00pm $799,000
1:00pm to 5:00pm $824,900
1:00pm to 4:00pm $899,000
OPEN HOUSES LIST FOR SUNDAY OCTOBER 18, 2015


Central Simi Valley
1:00pm to 4:00pm $474,000

1:00pm to 4:00pm $484,721
12:00pm t 5:00pm $499,999
1:00pm to 4:00pm $519,900
1:00pm to 4:00pm $520,000
1:00pm to 4:00pm $534,950
1:00pm to 4:00pm $539,900
1:00pm to 4:00pm $549,900
1:00pm to 4:00pm $589,000
1:00pm to 4:00pm $619,950
2:00pm to 5:00pm $709,900
1:00pm to 4:00pm $799,999
1:00pm to 4:00pm $939,000


East Simi Valley
1:00pm to 4:00pm $382,000
1:00pm to 4:00pm $499,000
1:00pm to 4:00pm $574,000
1:00pm to 4:00pm $899,900


West Simi Valley

10:00am to 3:00pm $450,000
1:00pm to 4:00pm $484,900
1:00pm to 4:00pm $509,000
1:00pm to 4:00pm $675,000
1:00pm to 4:00pm $695,900
2:00pm to 5:00pm $739,000
1:00pm to 4:00pm $769,000



Wood Ranch
2:00pm to 5:00pm $459,900
2:00 pm to 5:00pm $525,000
2:00pm to 5:00pm $559,900
1:00pm to 4:00pm $589,000
1:00pm to 4:00pm $639,950
1:00pm to 4:00pm $824,900
12:00pm to 3:00pm $860,000
1:00pm to 4:00pm $899,000
1:00pm to 4:00pm $950,000
2:00pm to 5:00pm $999,900